by Sai gowtham
How to add images to GitHub README.md file
In this tutorial, we are going to learn about two different ways to add images to the GitHub README.md file.
First way
Open your GitHub repository and navigate to the images folder or the folder where your images are placed.

Click on the image you need to add to your README.md file.
Now, right-click on the image and select copy image address option.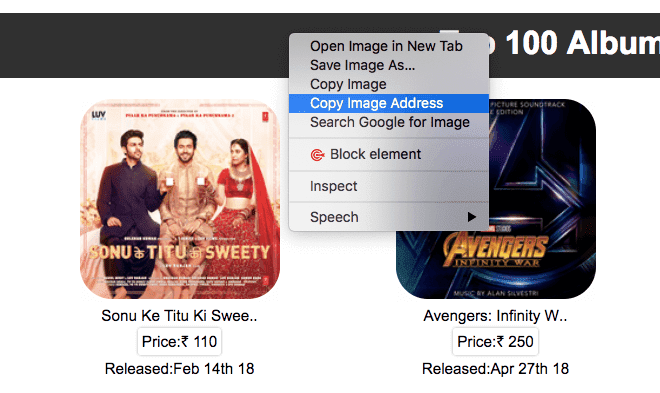 At final, open your README.md file and use below markdown syntax to add an image.
!

[

name-of-you-image

]

(

https://your-copied-image-address

)
In the above syntax, you need to add your copied image address inside parenthesis ().
Second way
Open your GitHub repository and click on the Issues tab.

Now, click on the New Issue button and drag and drop your image inside Leave a comment box.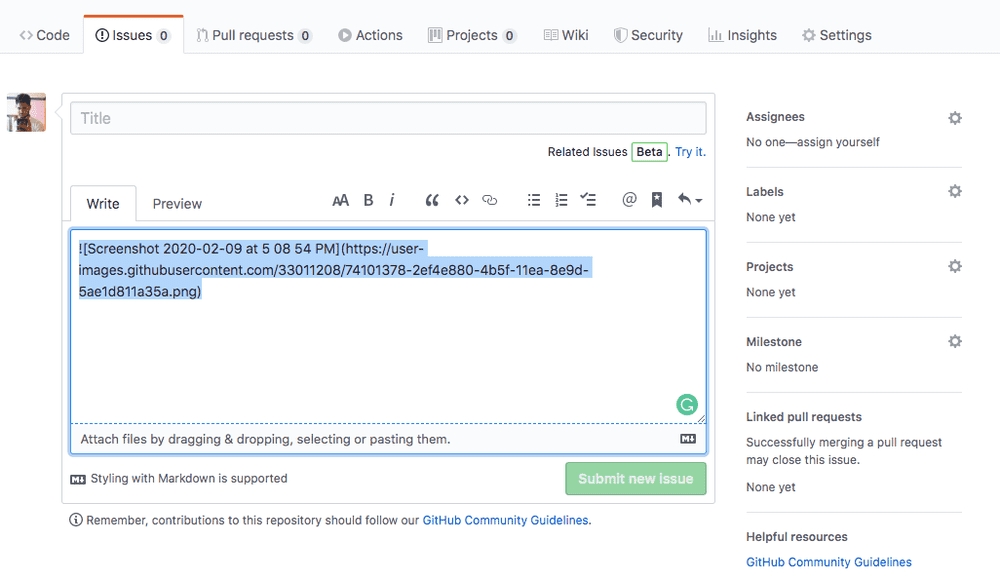 Once the image is successfully uploaded you will get a markdown image syntax, just copy and paste it inside your README.md file.
!

[

Screenshot 

2020

-02-09 at 

5

 08 

54

 PM

]

(

https://user-images.githubusercontent.com/33011208/74101378-2ef4e880-4b5f-11ea-8e9d-5ae1d811a35a.png

)